Our After School Pickup Program Allows Your Kids To Enjoy Their Time While Continuing To Learn While You Finish Your Workday!
At Johnny Karate NYC, we have an After School Pickup Program that's far and away the best around. We provide a positive environment for your kids to learn and socialize, and we do it all with the purpose of keeping your child engaged while helping instill lifelong character traits.
Johnny Karate NYC's unique After School Pickup takes pride in helping every student in any way possible. We offer a well-rounded system that gives the opportunity for homework time, provided snacks, martial arts training, and so much more!
Learn more about our exceptional program by simply filling out the short form on your screen today!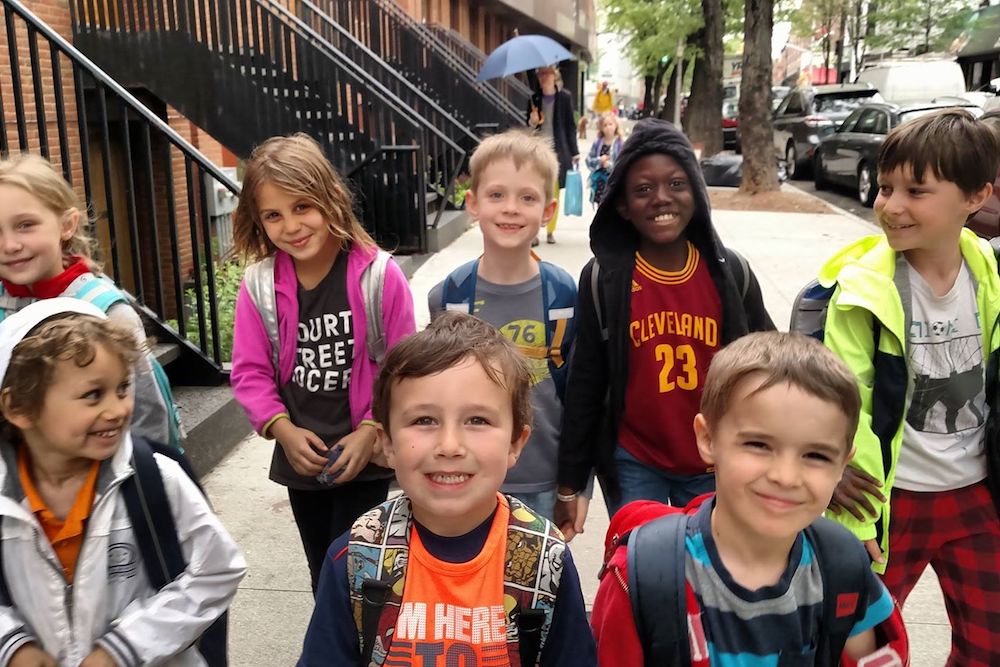 Why Is Our After School Pickup Program The Best One Around?
We take pride in offering students a safe and supportive environment that allows them to thrive. Our After School Pickup Program can help your child establish fundamental physical attributes and learn a base set of character qualities that will serve them for years to come. Not to mention you'll know your child is safe and sound in a trustworthy program while you finish your workday!
PLUS, we provide transportation from schools within the community each afternoon.
Our After School Pickup hours run from 2PM - 6PM. This is how it typically works:
Pick up...we'll drive to neighborhood schools in the Carrol and Cobble Hill areas to pick up our students and take them back to Johnny Karate NYC. Pickups are as low as $12 a day.
Then...we help get everyone set-up for structured homework time, provide a snack, and even give the kids a chance to partake in our Kids Martial Arts program!
PLUS...the staff on hand are all dedicated to enriching and developing the kids in all aspects and in any way possible. We even have the option and ability for late pick up if need be!
Lastly...the kids will be ready to head home for some quality family time while winding down from a day (and afternoon) full of activities! Your child can stay as late 6 pm!

The After School Pickup Program At Johnny Karate NYC In Carroll Gardens Is Second To None! Learn More Today!
At Johnny Karate NYC, we strive to maintain the best possible instruction and child development. We work hard to make sure that every new member feels welcome, has a supportive environment to flourish in, and that you (the parent or guardian) can feel confident in the safety and development of your child while they're here with us!
Our After School Pickup program is geared to ensure that each child receives ample individual attention.
Learn more about our program and how your child can join in the fun in Carroll Gardens by simply filling out the short form on your screen today!